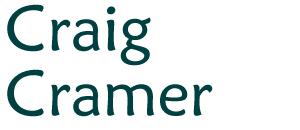 Communications Specialist
Department of Horticulture
167 Plant Science
Cornell University
Ithaca NY 14853
cdc25@cornell.edu
607-255-5428
www.hort.cornell.edu/gardening/cdc

While my focus is primarily on websites, I do all kinds of communications work to help fulfill the mission of the Department of Horticulture.

This includes brochures, posters and hard copy publications. I edited the Cornell Guide to Growing Fruit at Home which won the 2003 Outstanding New Extension Publication Recognition Award, and Lawn Care Without Pesticides.

Outside of work, I'm the newsletter editor/webmaster for the Adirondack Chapter of the North American Rock Garden Society, and served on the steering committee for the Sustainable Agriculture Network, the communications arm of the USDA-SARE program. I'm also an avid gardener and garden blogger. (Visit the Ellis Hollow garden blog.)

Occasionally, I provide editorial help to my wife Elly's website clients.
---