Community
Forestry
Program
Work
Team

Urban Horticulture Institute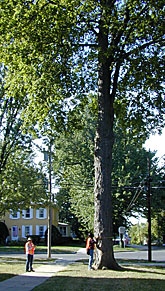 Site contact:
Dr. Nina L. Bassuk, Director
Urban Horticulture Institute
Horticulture Section
134A Plant Science Bldg
Cornell University
Ithaca, NY 14853
Phone: (607) 255-4586
Fax:(607) 255-9998
Email: nlb2@cornell.edu


Community Forestry
A clearinghouse for information to help communities manage their urban trees.


Community forestry planning - Developing a community forestry master plan is the first step in building a healthy and beautiful urban forest while saving money on street tree maintenance.

Conducting a street tree inventory - How to gather information about the trees in your community to provide a basis for your master plan.

Resources - To help you implement your master plan, from choosing the right trees and how to plant them to working with people to maintain and improve your urban forest. See also the Urban Horticulture Institute website.

Below, Student Weekend Arborist Teams (SWAT teams) conduct street tree inventories to help communities better manage their trees.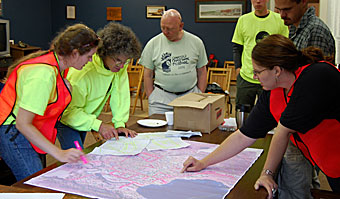 © Copyright, Horticulture Section, School of Integrative Plant Science, Cornell University.