Community
Forestry
Program
Work
Team

Community Forestry
Home Page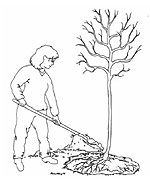 New resource:
Ithaca's Trees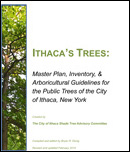 Master Plan, Inventory, & Arboricultural Guidelines for the Public Trees of the City of Ithaca, New York [2.8 MB .pdf]



Site contact:
Dr. Nina L. Bassuk
Horticulture Section
134A Plant Science Bldg
Cornell University
Ithaca, NY 14853
Phone: (607) 255-4586
Fax:(607) 255-9998
Email: nlb2@cornell.edu


Community Forestry
Resources


Working with plants - The how-to of growing trees in urban areas.
Management
Urban forest restoration
Planning with people - Managing people and plants in an urban context.
Urban and community forestry education
Links - More helpful websites.

© Copyright, Horticulture Section, School of Integrative Plant Science, Cornell University.