Click on images for larger view.
See also class project:
New sod sculpture at Bluegrass Lane
.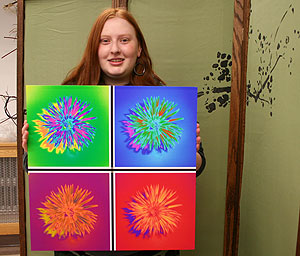 Digital flower images.
View presntation .pdf.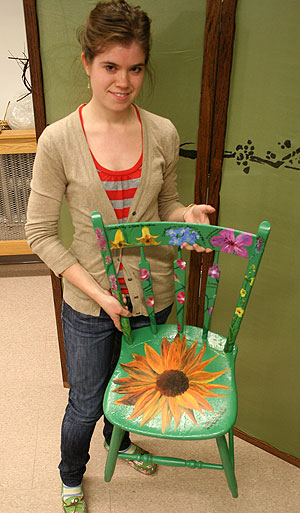 Floral chair.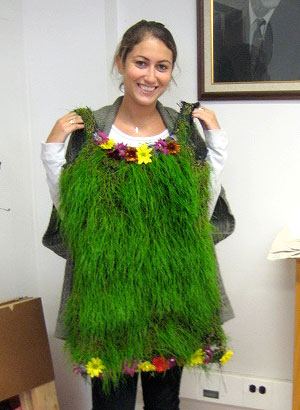 Grass dress.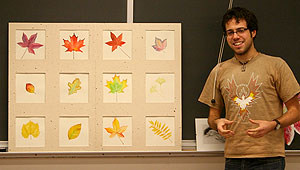 Watercolor leaves ...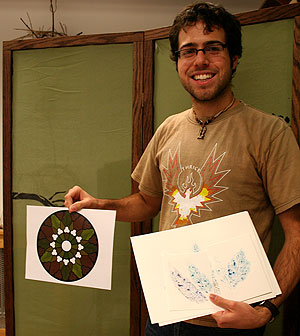 ... and digital leaves.
Oil renderings of microscopic photography.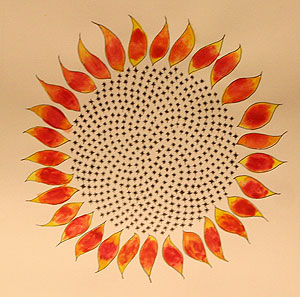 Botanical body art design on paper ...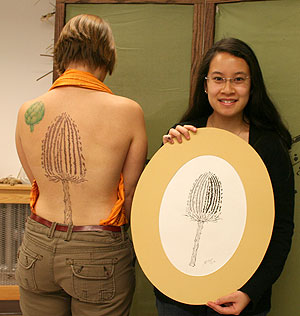 ... and in the flesh.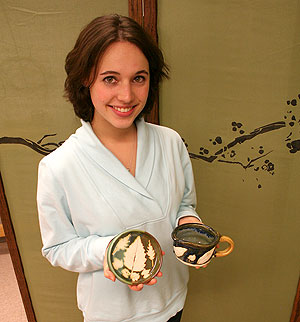 Pressed leaf ceramics.
View presentation .pdf
.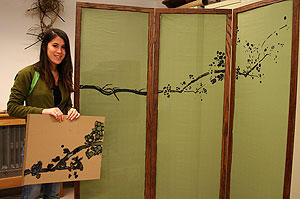 Stenciled Japanese screen.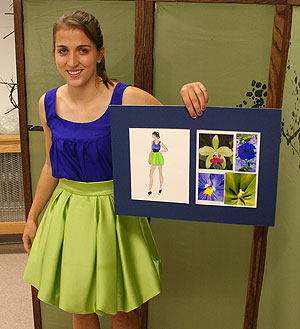 Floral inspired fashion.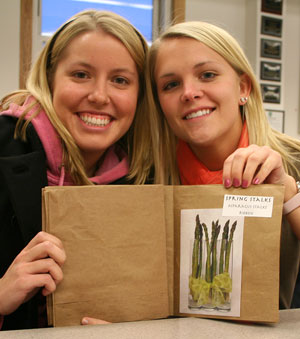 Natural centerpieces.
View presentation .pdf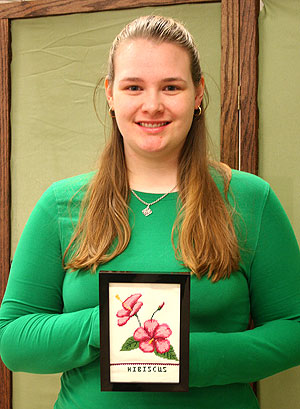 Floral needlepoint.
Floral crosstitch.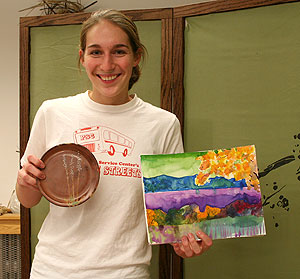 Ceramics and bold watercolors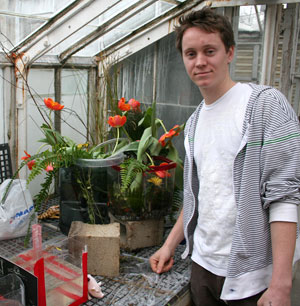 Clean ecosystem art.
Lilly in several media.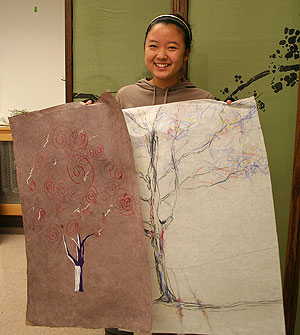 Maple interpretations.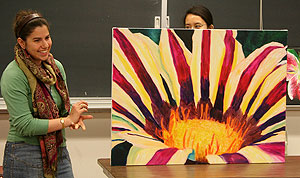 Flower oil painting.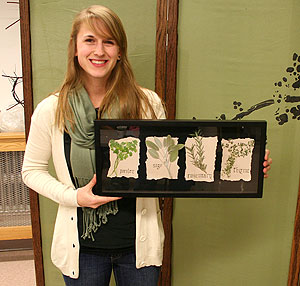 Pressed herbs.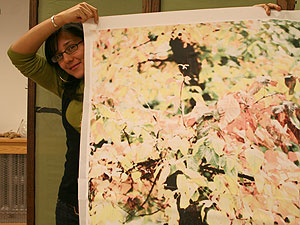 Rasterized tree.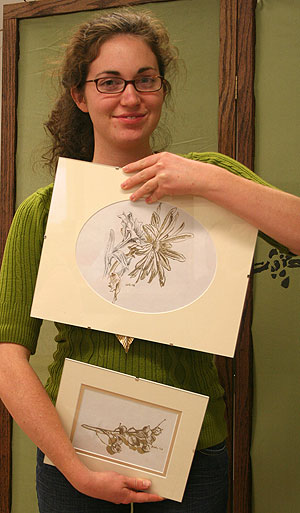 Blossoms in sepia pen and ink.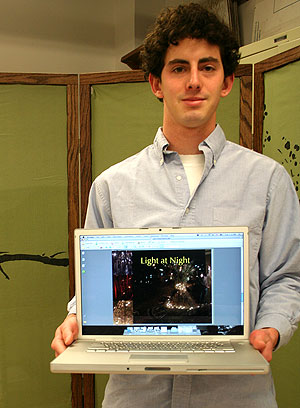 Patrick Dougherty-inspired stick art.
View presentation .pdf
.
Wire flowers.
---
The Art of Horticulture
Marcia Eames-Sheavly
Horticulture Section
me14@cornell.edu
15B Plant Science Building
Cornell University
Ithaca, NY 14853