---
Lab people
Jill Eccleston, Research Associate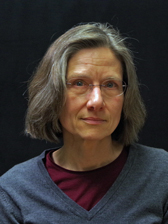 BS Brown University
PhD Entomology, Cornell University
Jill is the project manager for the Eastern Broccoli Project. She has expertise in management of insect pests in broccoli, as well as breeding objecgtives, communications and multisite project managment.
Zach Stansell, PhD student. (2015-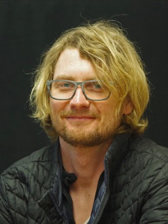 BS Chemistry, College of Charleston
MS Environmental Science, College of Charleston
Zach is working on improving broccoli by using some of the latest molecular approaches to understand the evolutionary origin of broccoli and the natural variation of important traits among broccolis. He is taking the lab into the big-data world. Zach joined the lab from the program of our Eastern Broccoli collaborator, Mark Farnham at the USDA-ARS Vegetable Lab in Zach's home town of Charlston, SC. Read more about Zach.
Past staff
Cheryl Galvani, Technician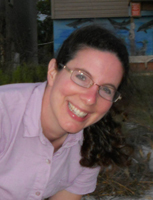 BA SUNY Geneseo
MA Microbiology, Indiana Univeristy
Cheryl worked up data from our organic cover crop research and helped see it to publication.
Joe Shail, Research Support Specialist 2001-2013.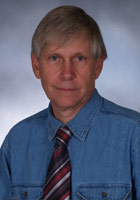 BS Biology. Western Connecticut State University
MS Biology, SUNY at Geneseo.

Joe recently retired after contributing great expertise in plant genetics and breeding, as well as virology to the program. He was previously instrumental in the development of the first triple virus resistant squash. Joe played a major role in developing new cover crop practices for vegetable growers.
Past students
Aleah Butler-Jones '20
Aleah is an Agricultural Sciences major at Cornell. She worked on developing reduced tillage techniques for vegetables in order to improve soil health while suppressing weeds. She developed videos and made extension presentations to both commercial producers and master gardeners. One July weekend, she went to North Carolina to repeat as medalist at the Northeastern Collegiate Weed Contest.
Liz Camuti '14
Liz was an Agricultural Sciences-International Ag major at Cornell. She did research during the summer of 2011 to identify more efficient ways of using cover crops to suppress specific weeds and to improve soil health. She went on to put her cover-crop knowledge to work as a student manager at the Dilmun Hill Farm and Managing Editor of the Cornell Daily Sun. Liz has gone on to make a big splash in Landscape Architecture, as a 2018 Olmstead Scholar at the University of Virgina..
Marissa Angell '12
Marissa was an Agricultural Sciences major at Cornell who did a research project during the summer of 2011 to identify more efficient ways of using cover crops to suppress specific weeds and to improve soil health. She is combining her passions for plant growth and art as a landscape architect in Boston after completing her MLA at Harvard.
Fatemeh Mastouri, Ph.D 2010

BS Horticulture, University of Tehran
MS Horticulture, Tarbiat Modarres University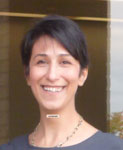 Fatemeh worked in seed and horticultural import and distribution in the Mideast. She came to Cornell to learn how to develop advanced agricultural technologies for that region. One of the products her company carried was a biocontrol fungus developed in this department, and that fungus is the focus of her doctoral research. Her PhD project determined mechanisms whereby the biocontrol fungus Trichoderma harzianum accelerates seed germination and relives environmental stress immediately after germination. She was co-Advised by Professor Gary Harman (now Emeritus).
After graduation, Fatemeh took a position with Monsanto as a scientific business analyst at their St. Louis headquarters. She is now the program manager at Joyn Bio, a soil-biology company with major corporate backing.
Denise Duclos, Ph.D. 2007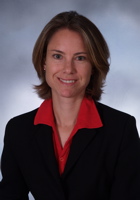 Denise came to Cornell from Chile with a degree in horticulture from the Universidad Catolica de Valparaiso, managment experience in the Chilean horticultural industry, and a master's degree in biotechnology from the University of Jerusalem. At Cornell, she investigated the transition from inflorescence meristem to floral bud in broccoli and cauliflower. She used functional genomics to discern the different roles among a group of homeotic flower genes that are the result of relatively recent duplication. One of the genes, CAULIFLOWER, was previously thought to determine whether heads would resemble broccoli or cauliflower. Surprisingly, this gene was shown both by genetics and gene expression to be unimportant in several genotypes. For her work, she was awarded the McClintock award for excellence in plant science.
Denise did a postdoc at the University of Arizona 2007-2010, and is now coordinator for Hospitality Homes, a medical support organization, in Cambridge, MA.
Lauren Garner, M.S. 1994


Lauren came to Cornell from the Tuskegee Institute where she worked on plant development following her undergraduate training at the College of William and Mary. At Cornell, she investigated how touch and bending affect elongation in tomato stems, determining how individual stimuli are integrated over time, and developing a cheap, safe and effective technique that can be used by small scale growers to prevent leggy transplants. After leaving Cornell, Lauren developed the technique further at Horticulture Research International, in Wellesbourne, UK, after which she got a Ph.D. at the University of California at Riverside, investigating fruit set and abortion in avocados. She is currently an award-winning professor at Cal Poly in San Luis Obispo, training students bound for the burgeoning horticultural industry of Southern California in avocado and citrus production.
Dimuth Siritunga, BS 1994 (Hobart College)


Dimuth did his student research in the lab as an undergraduate at Hobart College in Geneva, studying the genetics of an interspecific cross of buckwheat. His interest in crop improvement came in part from his family's involvement in the Sri Lankan tea industry. He developed a technique to use molecular markers to distinguish hybrid progeny from maternal progeny in a cross between a relatively homozygous species and a highly heterozygous one. This effort resulted in the first successful cross of these two species. He went on to do an MS and a PhD at Ohio State University, breeding cassava. He remains in the forefront of cassava research in the Biology Department at the University of Puerto Rico, where he is a professor doing metabolic engineering to reduce the concentration of toxic cyanogenic glucosides in this important tropical crop.
---