Hands-on programs
will have you ...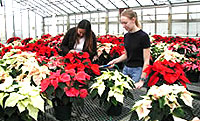 ... tending poinsettias ...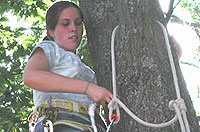 ... climbing trees ...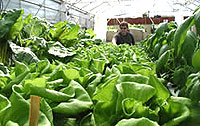 ... harvesting hydroponic greens ...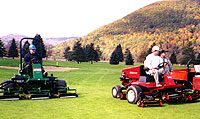 ... mowing the SUNY-Delhi golf course ...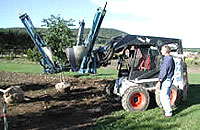 ... transplanting trees ...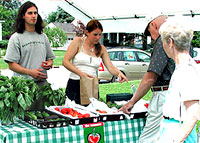 ... selling at the farmers market ...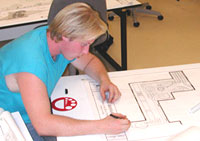 ... or designing landscapes.
SUNY schools offer flexible & affordable options

The job market in horticulture is great. And the diverse programs at SUNY campuses across the state offer many flexible options to help you prepare for your career in horticulture.

Career possibilities include:
Food production - vegetable grower, vineyard or orchard manager, crop protection consultant.
Ornamental plants - landscape contractor, nursery or garden center operator, arborist, greenhouse grower, florist, botanical garden educator.
Turf management -- golf course superintendent, athletic field manager, lawn care specialist.
Your interest in any of these areas might lead you into a career as a researcher, Extension specialist or teacher.

Eight SUNY campuses offer academic programs to prepare you for these careers. Programs include 4-year, 2-year and certificate options. Explore them all to see which has a focus that best matches your goals.


---

Horticulture programs at SUNY schools:

Alfred State - A.A.S. programs in Agricultural Technology, Plant/Crops/Fruit/Vegetable Concentration.

SUNY Cobleskill - Many concentrations within several A.A.S. and 4-year B.T programs in Plant Sciences, including landscape contracting and development, nursery management, sustainable crop production, golf and sports turf management, and more.

Cornell University College of Agriculture and Life Sciences - The land-grant university of New York State, offers bachelors in plant science, viticulture and enology and landscape architecture and graduate program in horticulture. Undergrads can concentrate their coursework in ornamental horticulture, floriculture, fruit production, vegetable production, turfgrass and more. Many students elect to transfer to Cornell from other SUNY schools for their junior and senior years.

SUNY Delhi - Golf and Plant Science offers a variety of bachelors and associates degreeprograms in turf, landscaping and horticulture.

Farmingdale State University - Bachelors, A.A.S. and certificate programs in Ornamental Horticulture.

Finger Lakes Community College - Certificate and AAS programs in Horticulture.

Morrisville State College - Horticulture Department offers A.A.S program in Horticulture (landscape development, horticulture production, floral design), A.S. in Landscape Architectural Studiess and B.Tech in Horticulture Business Management.

Niagara County Community College - Certificate with associate degree Option in Ornamental Horticulture. Concentrations include Landscape Design, Installation, Care; Florist, Floral Design; Greenhouse, Nursery, Garden Center.


---

© Hosted by Department of Horticulture, Cornell University.
Website design: Craig Cramer cdc25@cornell.edu