2016 trial participants:
Annual Flower Research at Bluegrass Lane, Ithaca, New York
2016 top performers and consumer favorites
Galleries:
About the trials:
Each summer the Floriculture Program at Cornell University conducts garden performance trials of annual plants at our Bluegrass Lane Research Facility adjacent to the campus in Ithaca, N.Y. (Hardiness zone 5b/6a). Every two weeks after planting outdoors, cultivars are evaluated based on foliage appearance, flower display, uniformity, and landscape value. At the end of the season, they are given an overall performance score. The plants below represent our top performers for 2016.
The annual trials are featured at our summer Floriculture Field Day, at which industry professionals and educators tour the gardens and attend talks from invited speakers. The summer trials and Field day would not be possible without the help and support of our industry sponsors, who help us to cover the significant costs of continuing this program.
Sponsor opportunities are offered at three levels: Bronze ($500), Silver ($1000), and Gold ($2000). If you would like to contribute to our program by becoming a sponsor, or if your company would like to participate in our trial program, please contact Kendra Hutchins (koh4@cornell.edu). Thank you!
2016 trial season
2016 was an unusual summer for us in Ithaca, NY. Starting in March and continuing through the summer we had lower than normal precipitation levels. By July our accumulated departure from normal precipitation values was -6.75 inches.
Given the severe drought conditions, Cornell University issued a water use restriction. Although the trials continued to be watered (with non-potable water, in accordance with University restriction measures), the conditions at our trial site were quite a bit different from normal, and some of the 150+ varieties we trialed did not fare so well this year.
Other plants, however, thrived despite the hot, dry conditions, and these tended to be the favorites at our Field Day in August.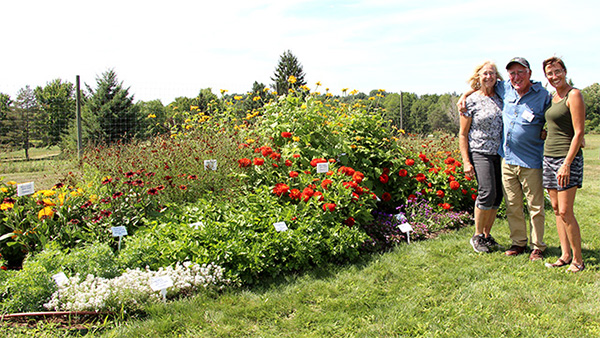 Susan and Mark Adams, Mark Adams Greenhouses, with research support specialist Kendra Hutchins with the pollinator-friendly flower bed they sponsored in 2016.

Click on images for larger view.
---
Top performers
Calibrachoa Superbells 'Pomegranate Punch'
Proven Winners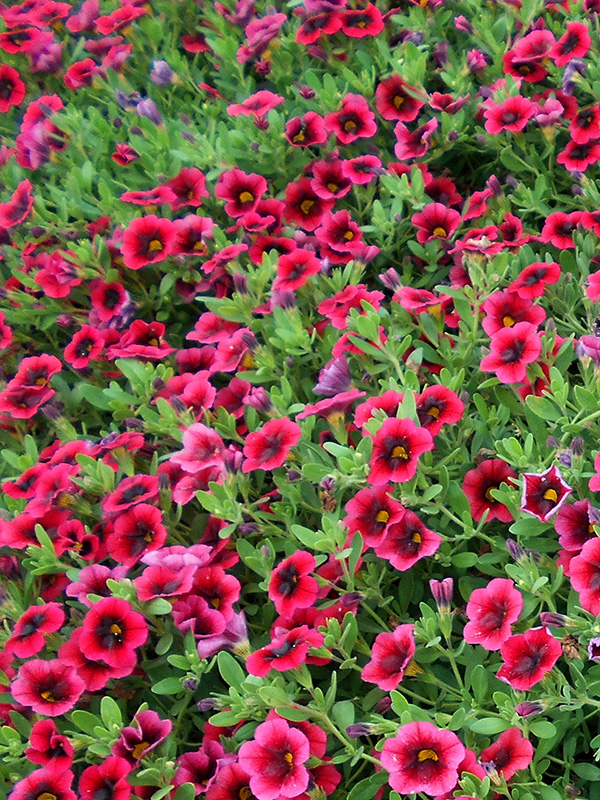 Calibrachoa Superbells 'Grape Punch'
Proven Winners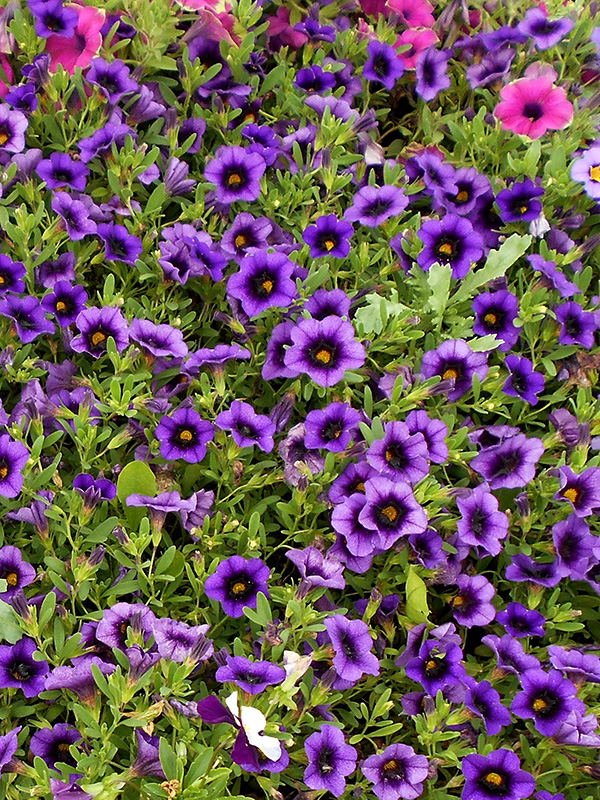 Artemisia 'Quicksilver'
Proven Winners/EuroAmerican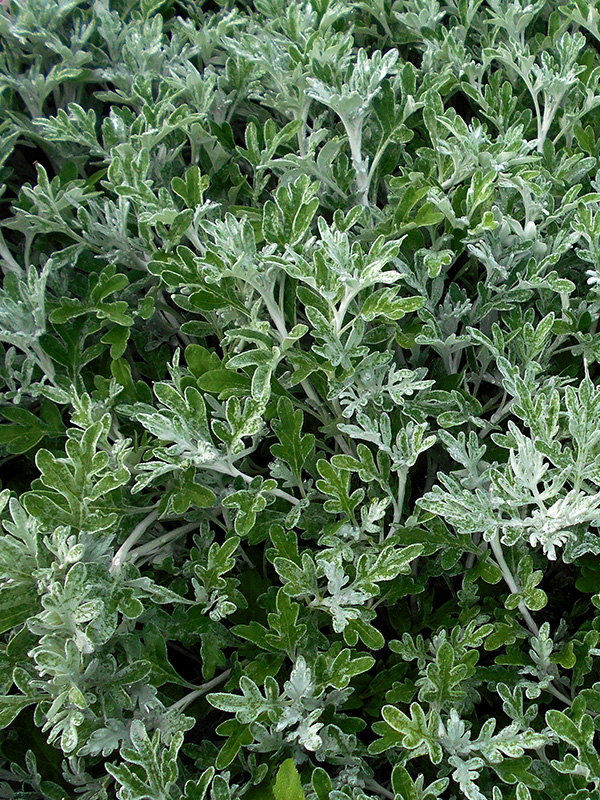 Marigold 'Taishan Yellow' (pictured below) 'Taishan Gold,' and 'Taishan Orange'
Ball Ingenuity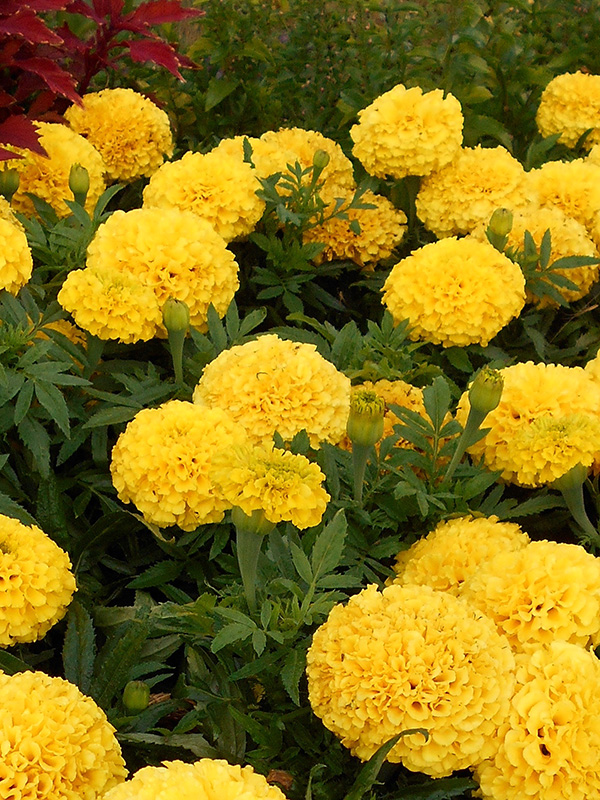 Alternanthera 'Purple Prince'
PanAmerican Seed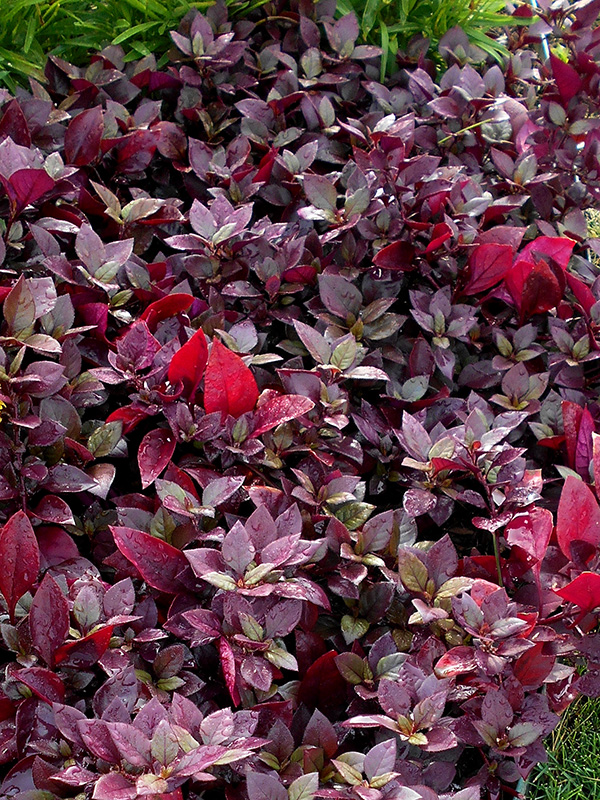 Alyssum 'North Face White'
Floranova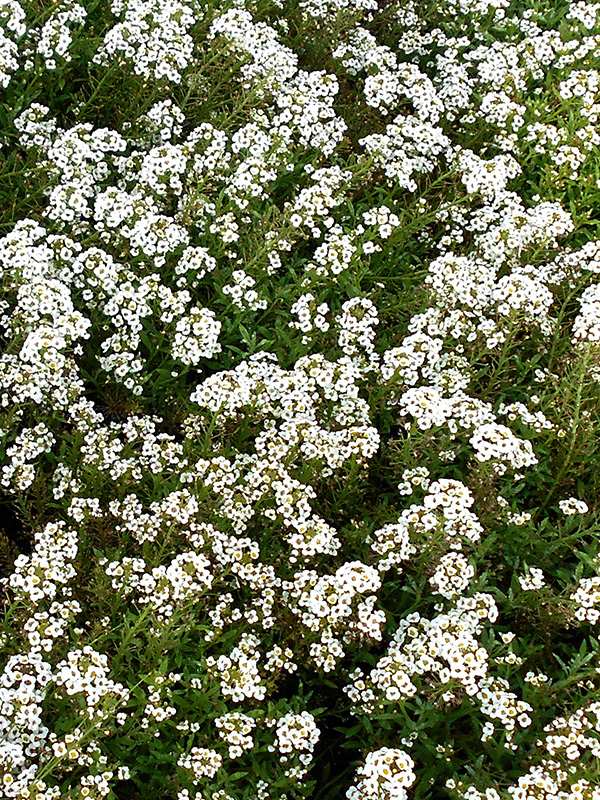 Solenostemon 'French Quarter'
Ball FloraPlant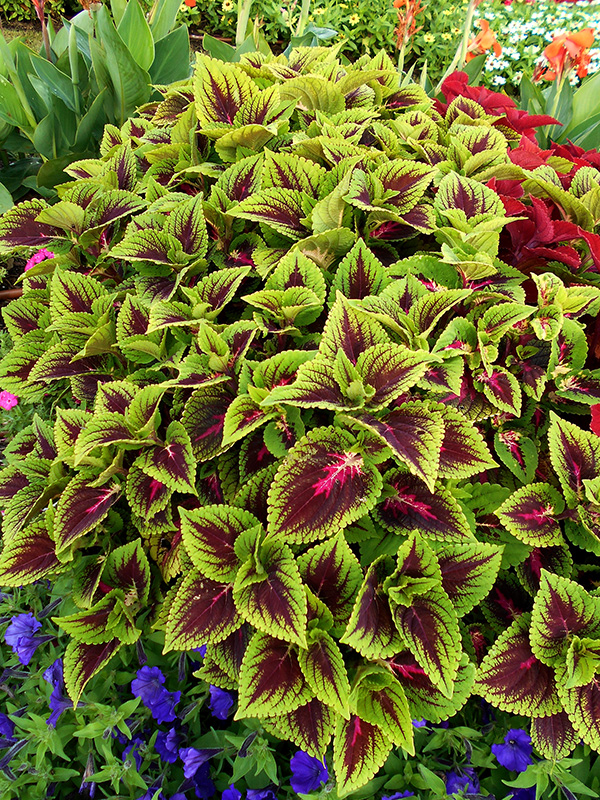 Marigold 'Cheerleader Gold' and 'Cheerleader Orange' (pictured below)
Floranova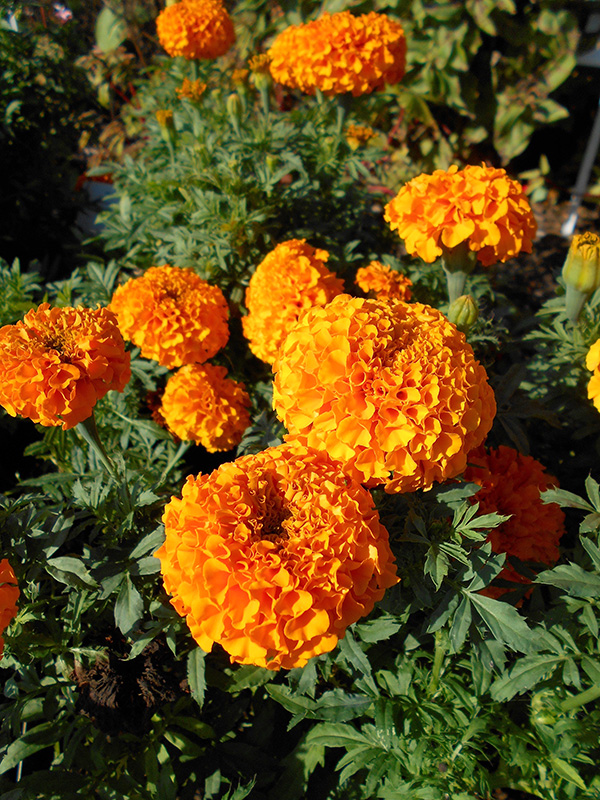 Petunia 'ColorRush Blue'
Ball FloraPlant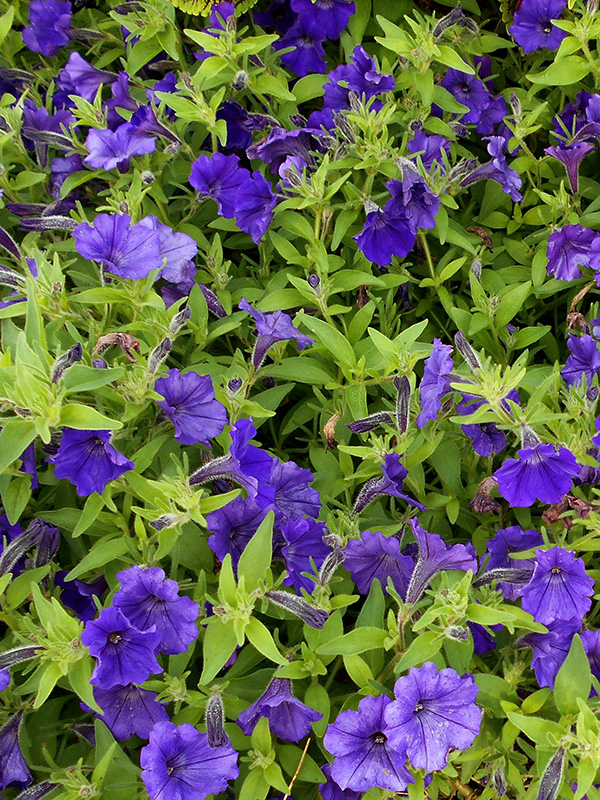 French Marigold 'Fireball'
PanAmerican Seed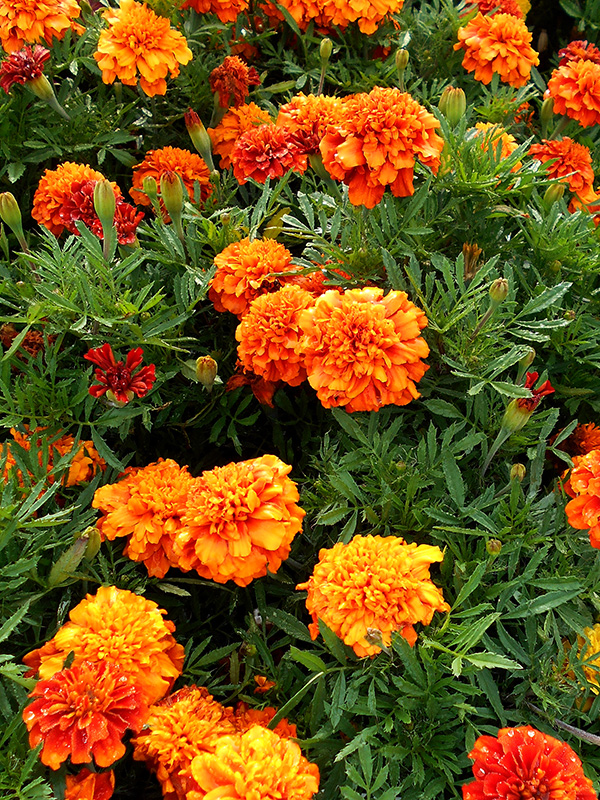 Cyperus papyrus 'Graceful Grasses Prince Tut' and 'Graceful Grasses King Tut' (pictured below)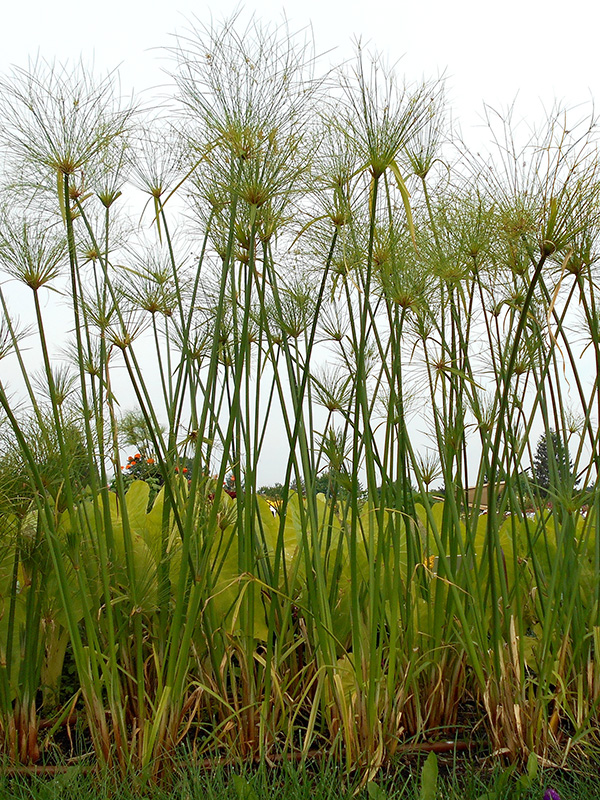 ---
Consumer favorites

Arygyranthemum 'Butterfly' and 'White Butterfly'
Proven Winners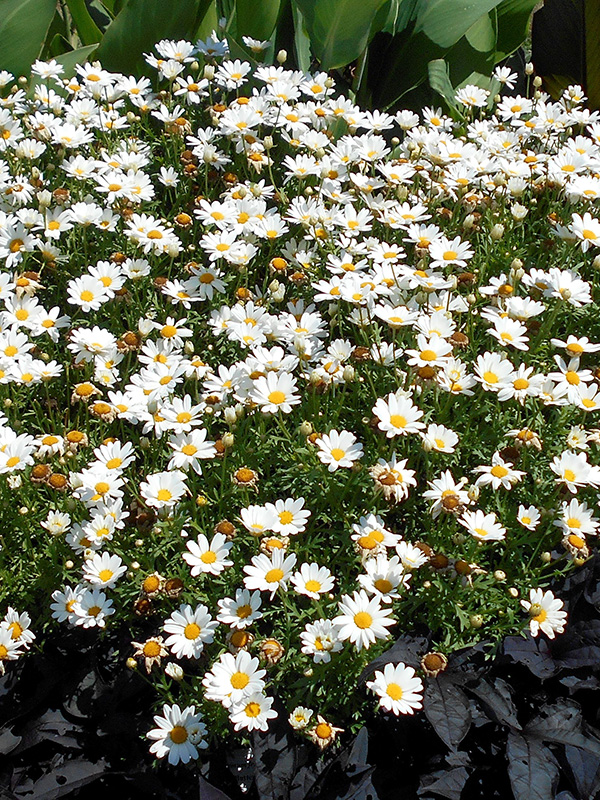 Ageratum 'Cloud Nine Rose'
Floranova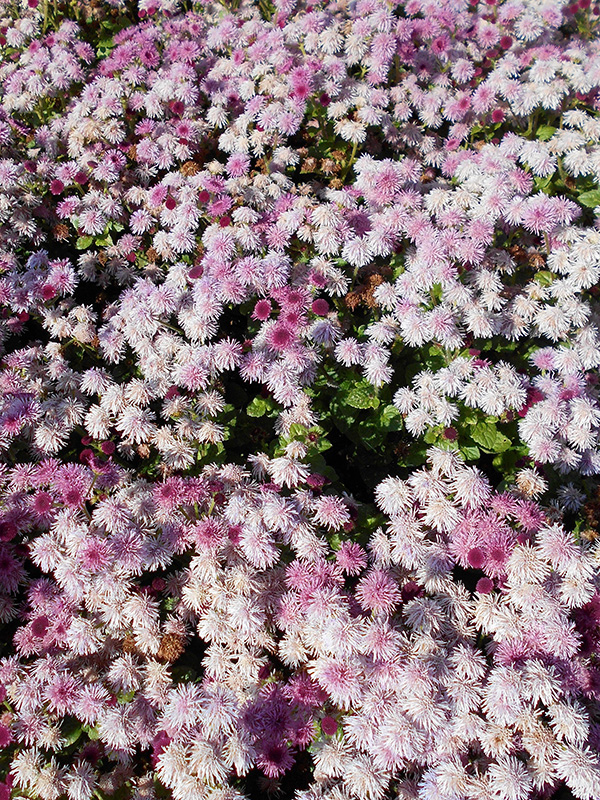 Catharanthus 'Soiree Kawaii Coral'
EuroAmerican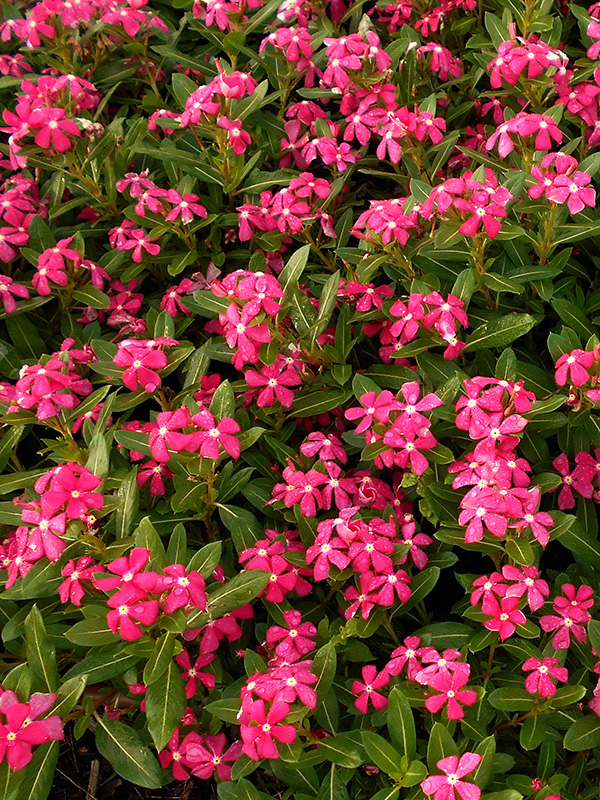 French Marigold 'Strawberry Blonde'
PanAmerican Seed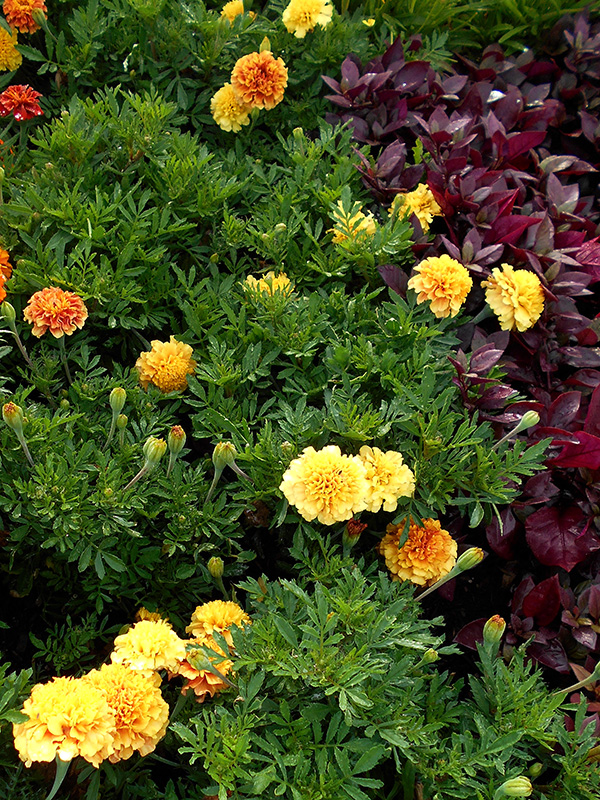 Pelargonium 'Timeless Lavender Improved'
Proven Winners