Click on images for larger view.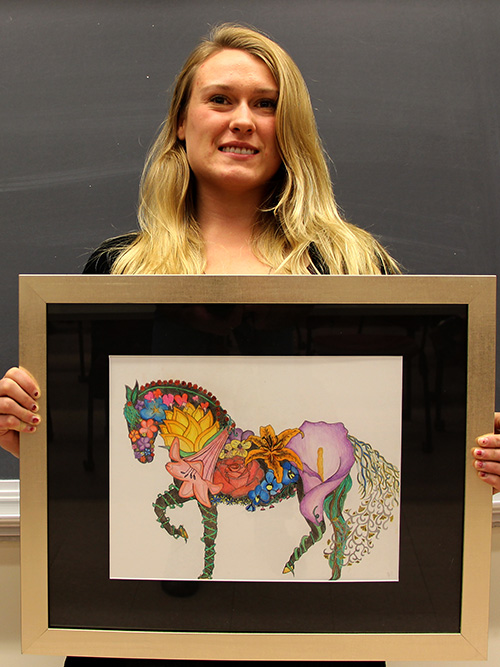 Floral equine (watercolor pencil).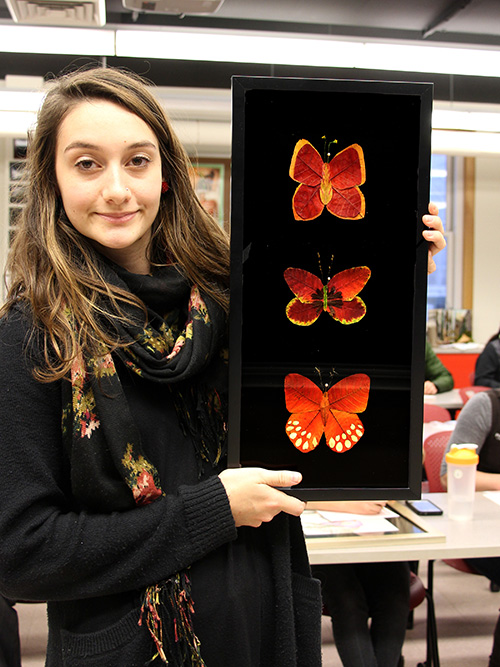 Insects from plant parts.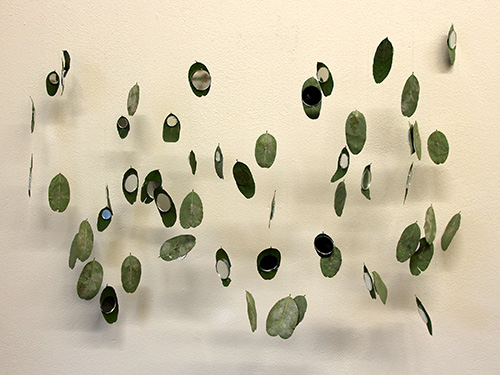 Nature room (detail).
View more nature room elements.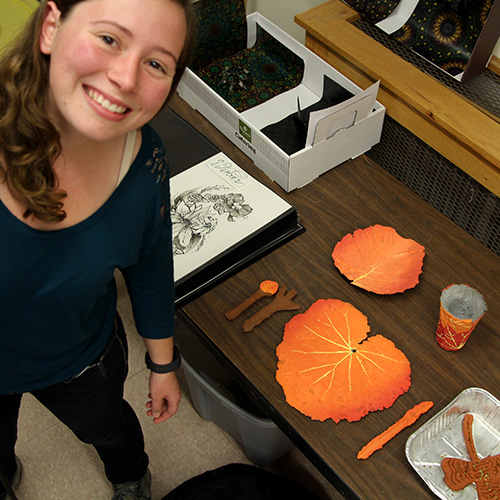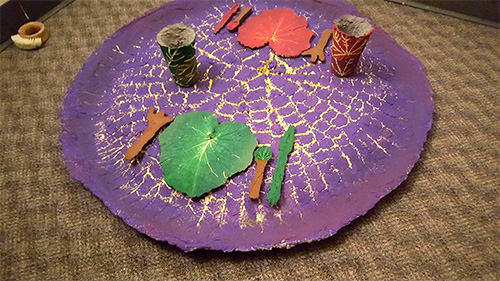 Concrete leaf cast placesettings, table.
View process presentation
.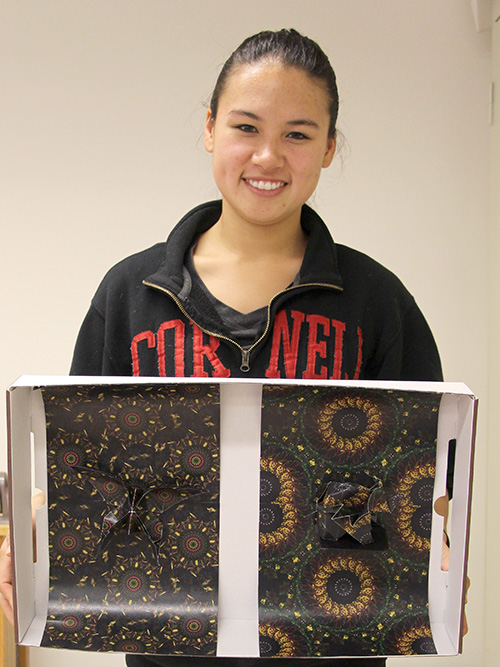 Scanner art origami.
View digital scans
.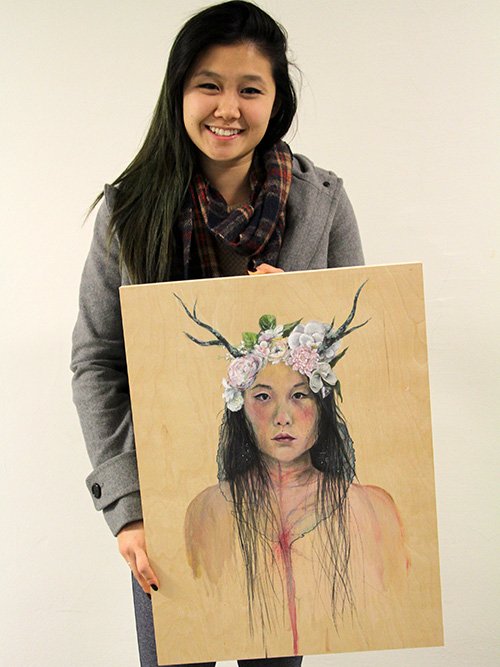 Self-portrait on wood with plant-based themes.
Pressed-flower mandalas.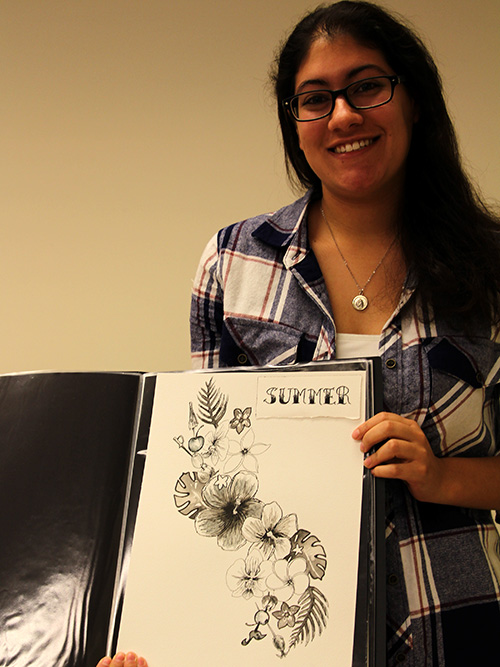 Tattoo art.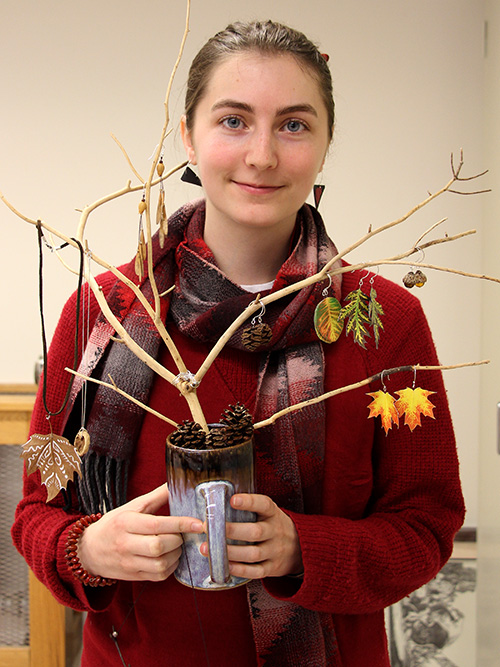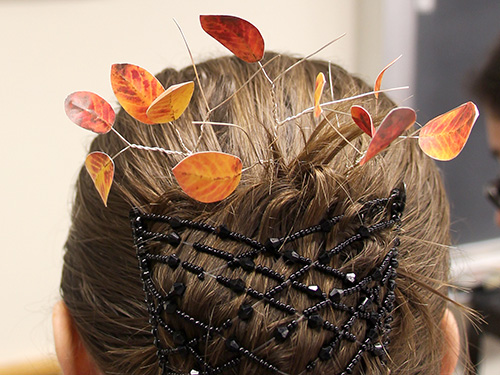 Leaf jewelry and beadwork.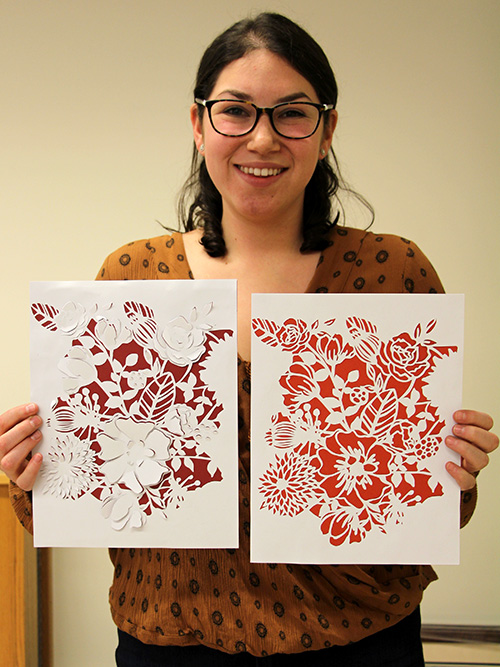 Floral cutouts.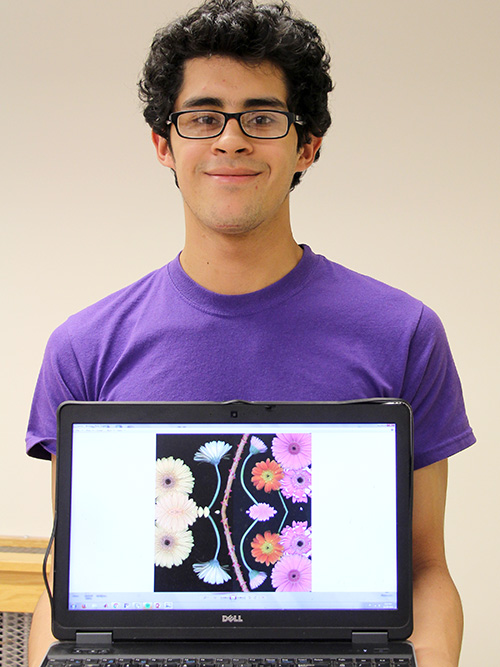 Scanner art.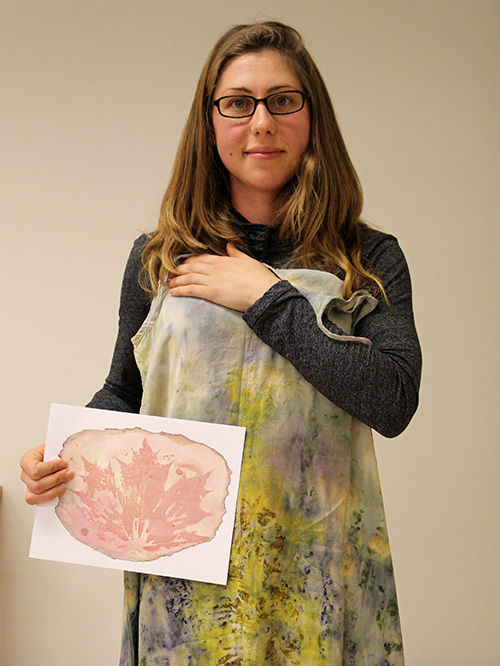 Plant dyes on fabric, paper.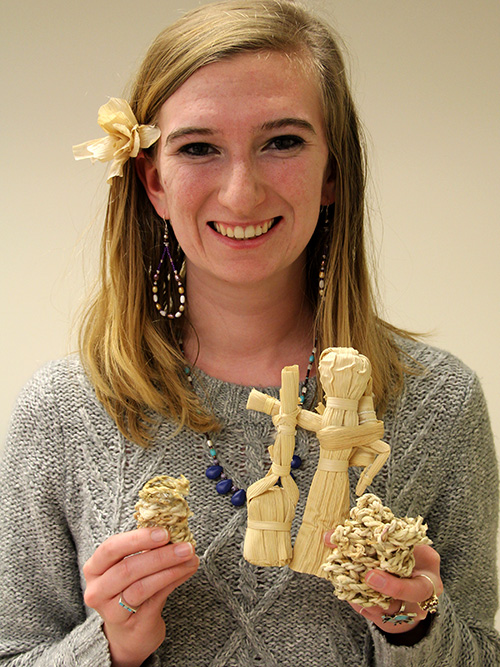 Cornhusk flowers, dolls and a salt container.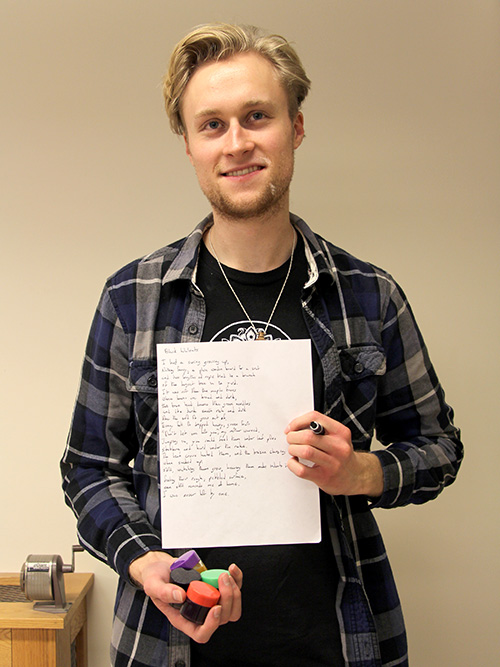 Plant-derived inks, poetry.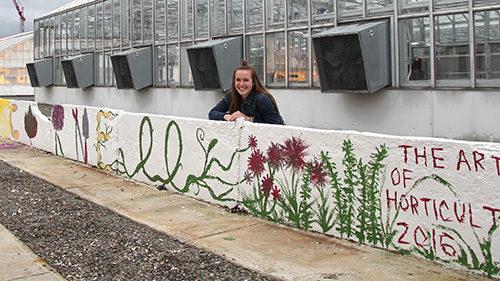 Foundation mural.
Portrait with watercolor flowers.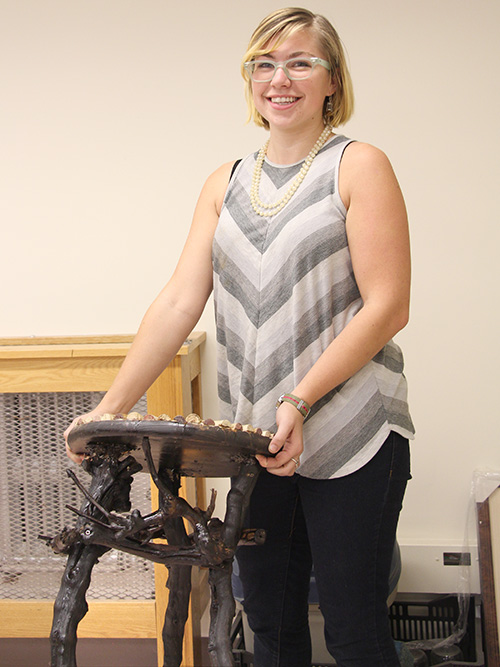 Vine-legged stool.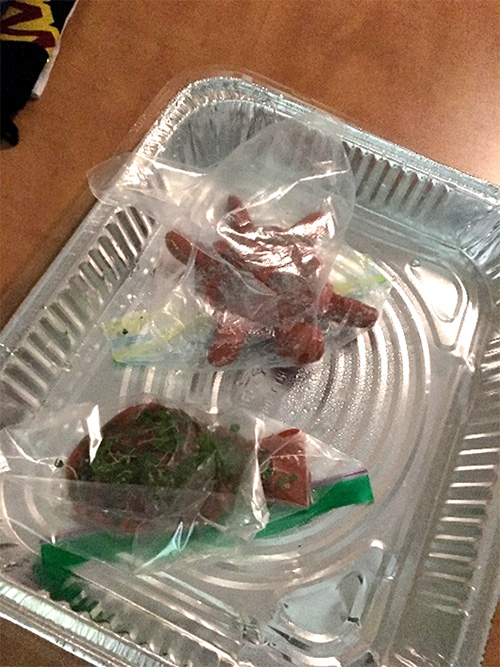 Homemade 'Chia Pets'.
View process presentation
.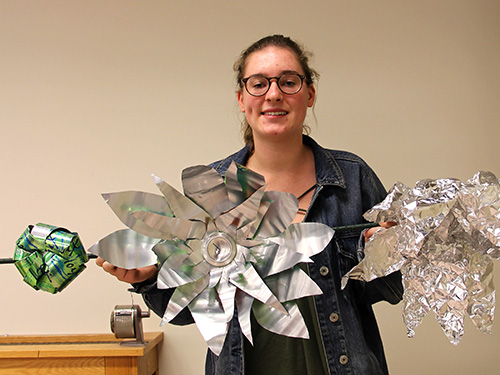 Bud, flower, decaying flower in recycled aluminum.
---
The Art of Horticulture
Marcia Eames-Sheavly
Horticulture Section
me14@cornell.edu
15B Plant Science Building
Cornell University
Ithaca, NY 14853