Click on images for larger view.
View slideshow of all projects
[4.5MB .pdf]
A sampling of artists with their projects: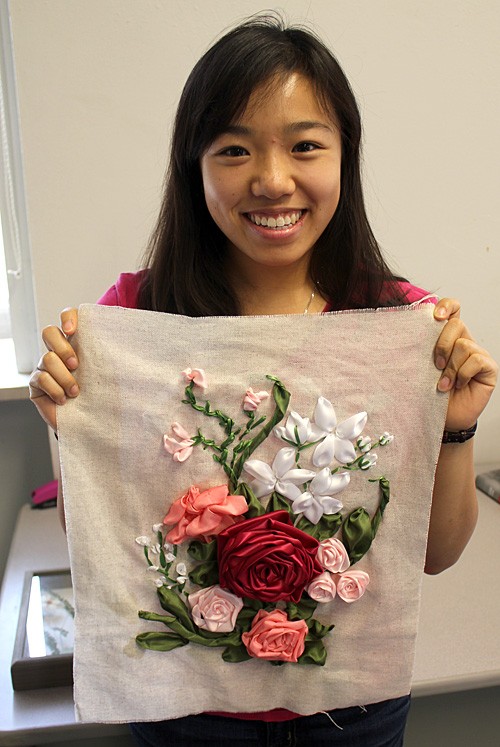 Floral appliqué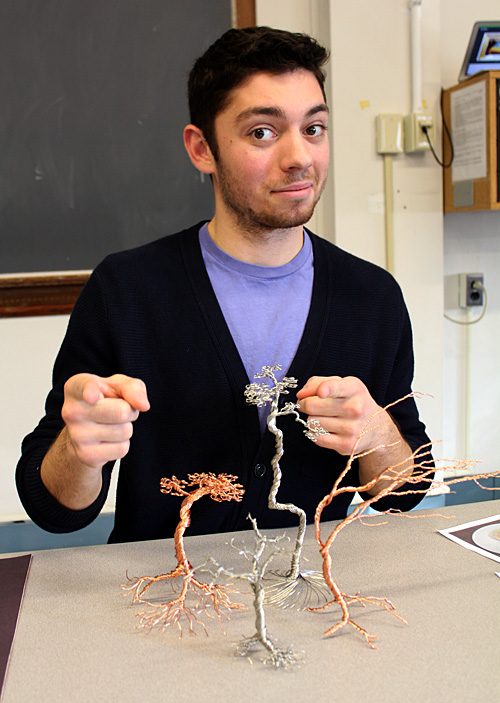 Wire sculpture bonsai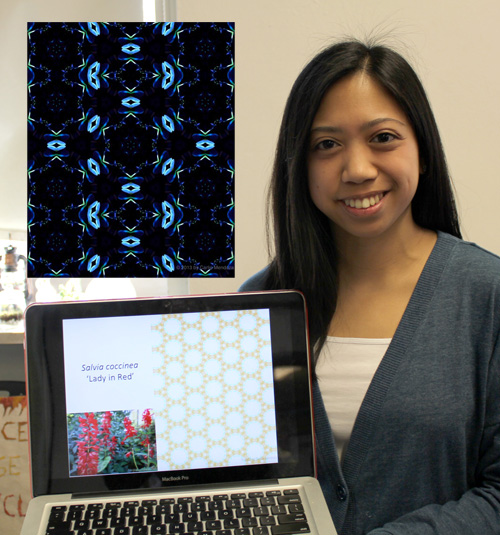 Photography and digital art. See more at
cmhortphotography.tumblr.com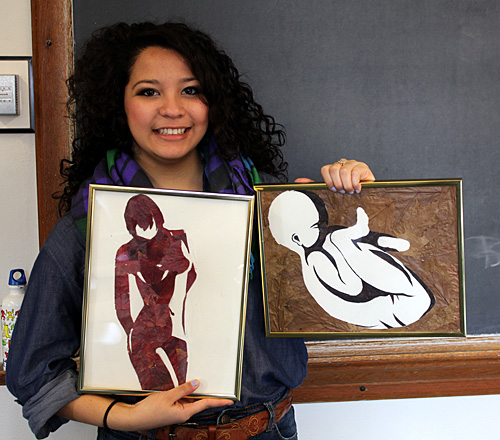 Leaf collage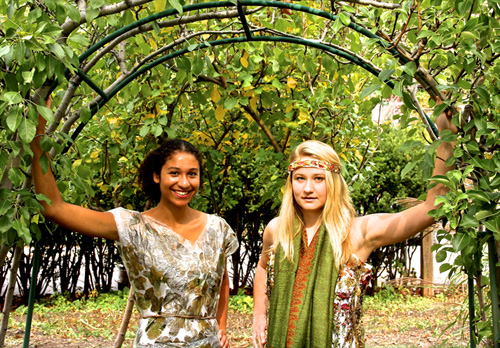 Botanical fashion

Ikebana (More work at
marymillard.wix.com/art)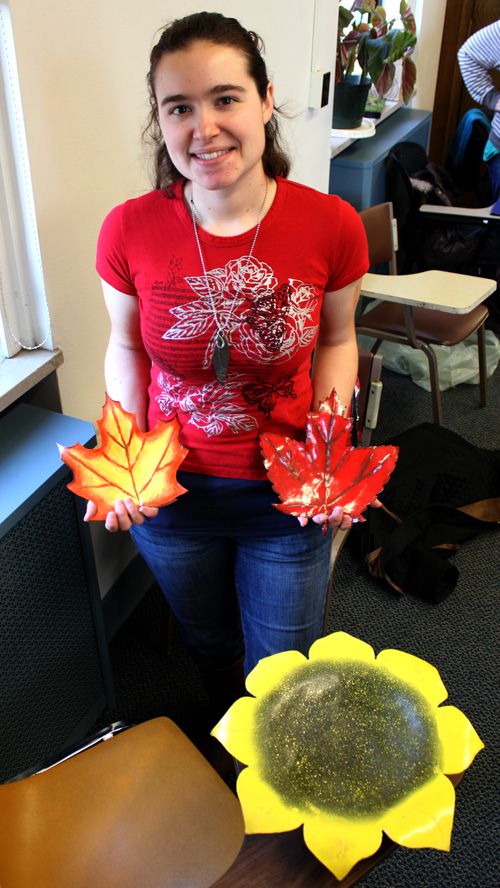 Forged iron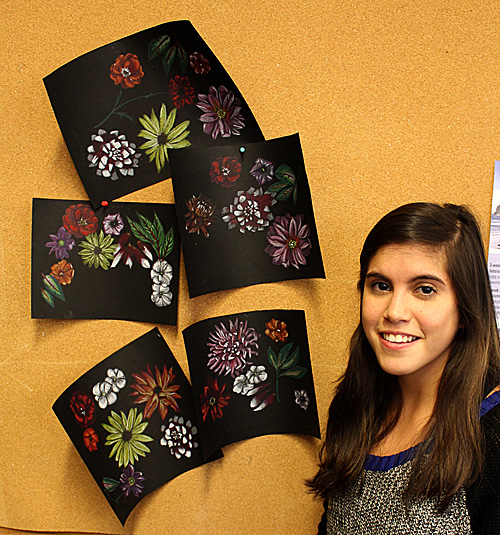 Flowers on black paper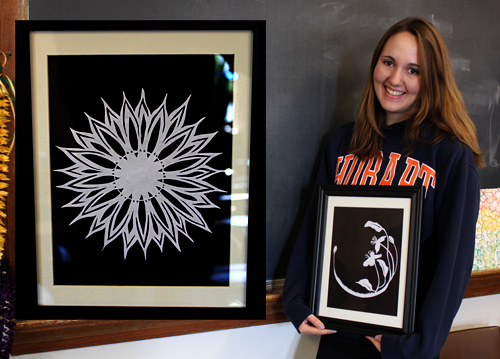 Paper cutout silhouettes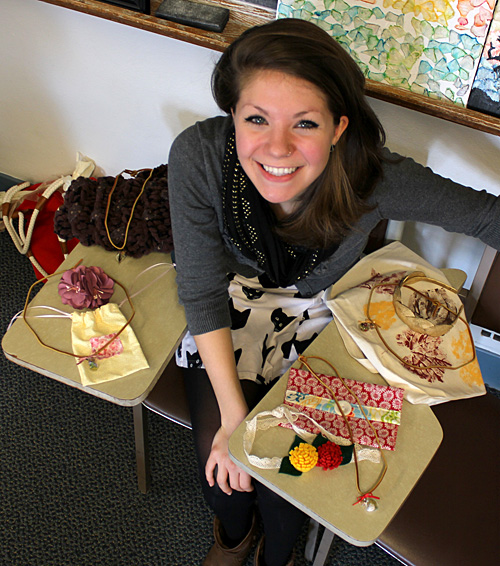 Botanical accessories
Cardboard and moss bonsai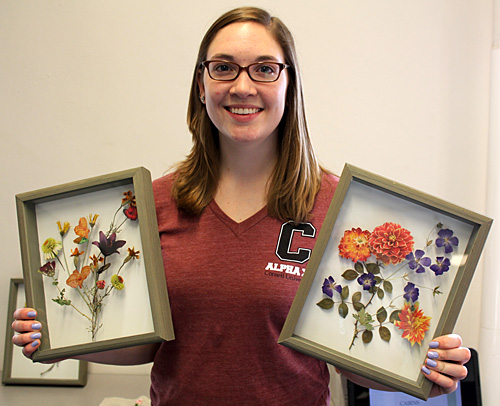 Shadowboxes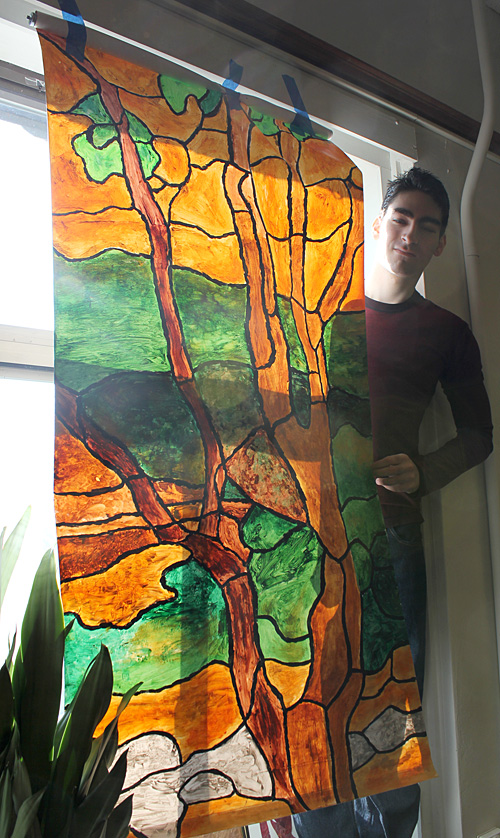 Canvas 'stained glass'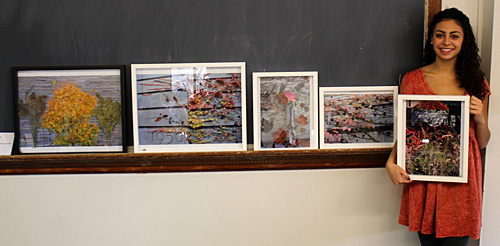 Altered photographs.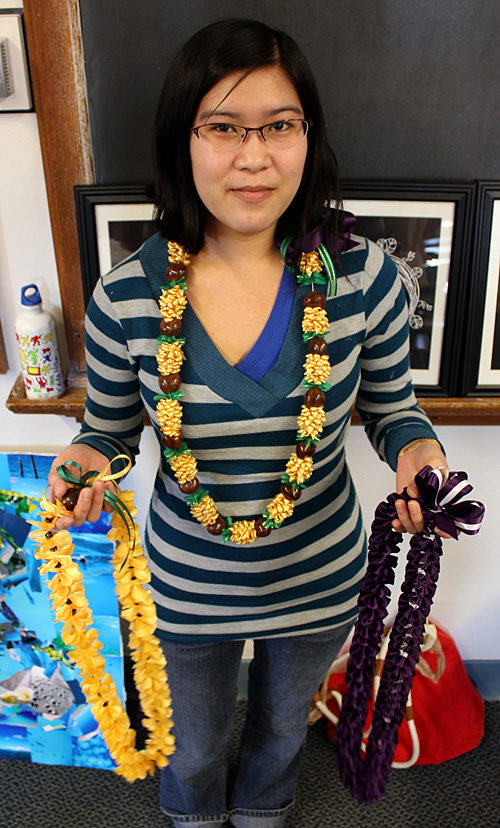 Ribbon leis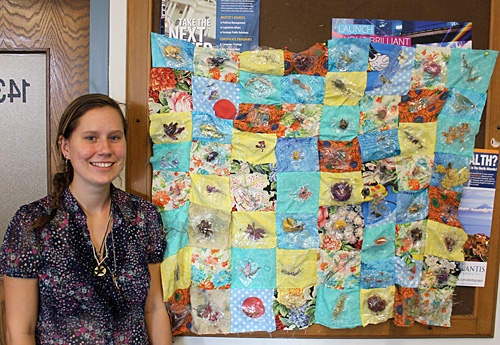 Dried flower quilt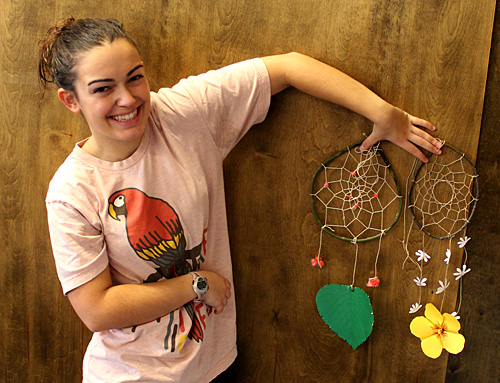 Dreamcatchers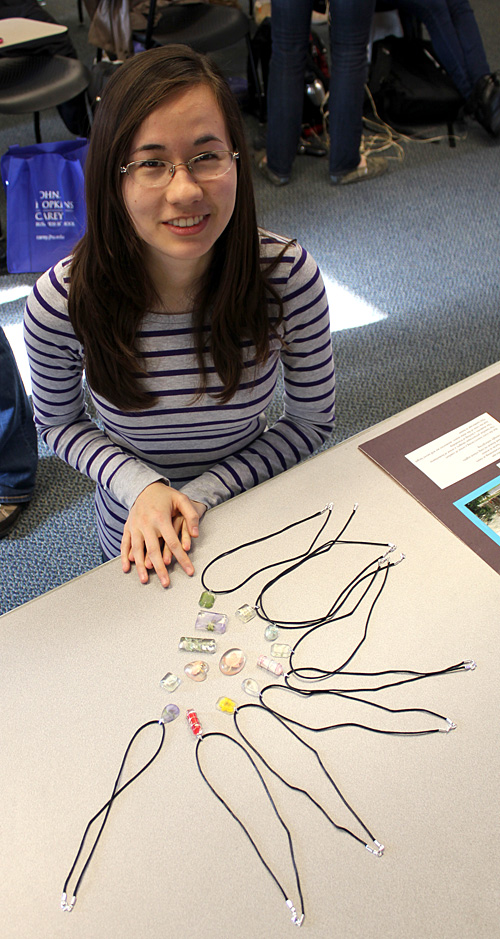 Embedded flower jewelry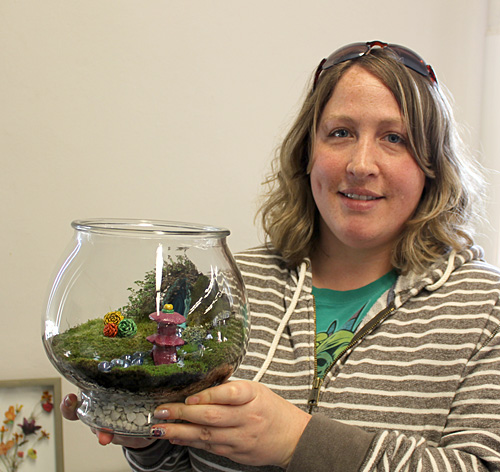 Terrariums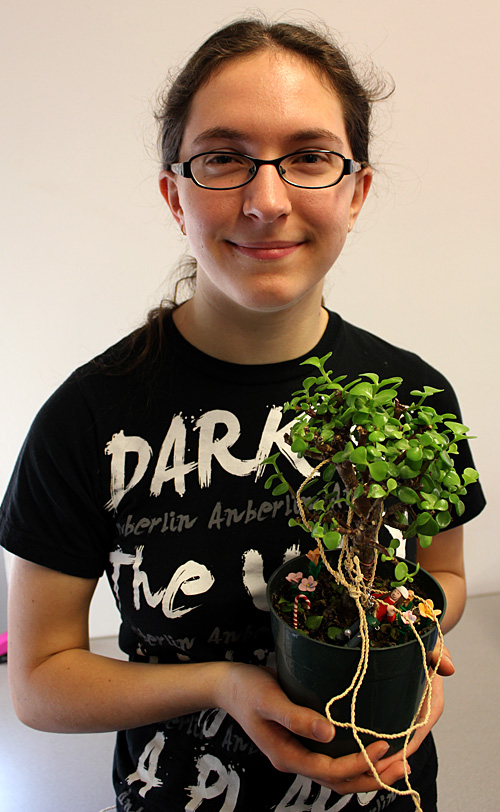 Tree climber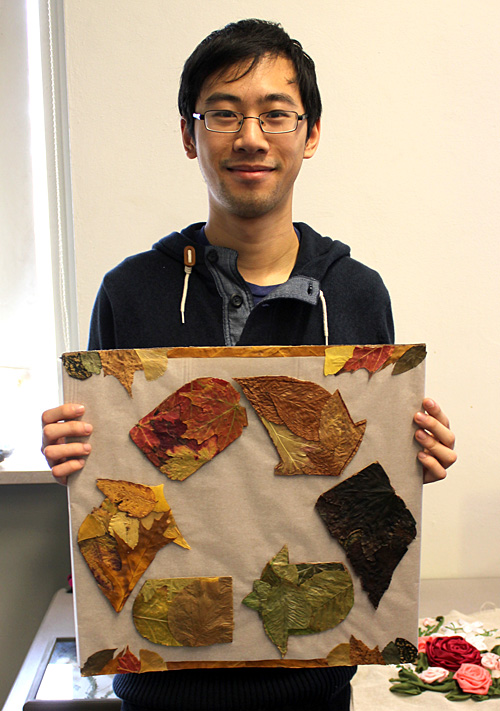 Leaf recycling collage
Bean mosaic
Floral map collage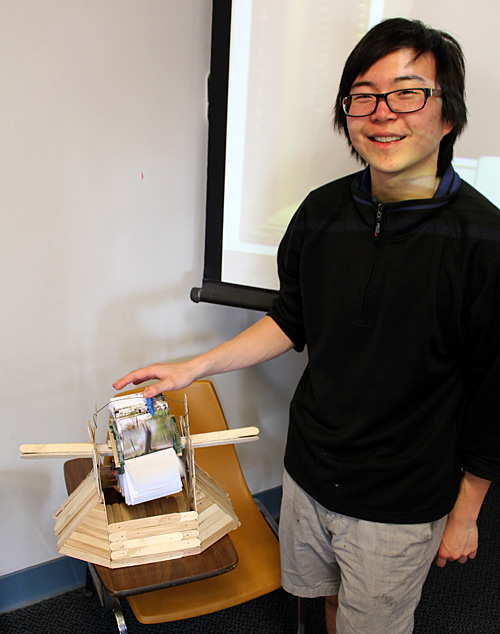 Motorized flip book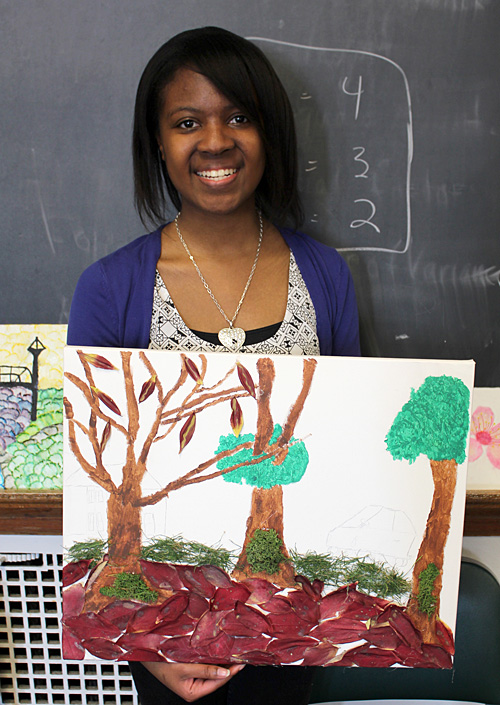 Mixed media collage
---
The Art of Horticulture
Marcia Eames-Sheavly
Horticulture Section
me14@cornell.edu
15B Plant Science Building
Cornell University
Ithaca, NY 14853