Click on images for larger view.
Making 'lawn fish' with Paul Cooper (below, right)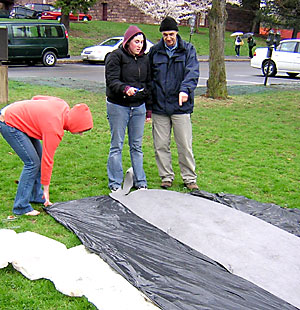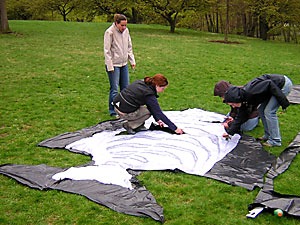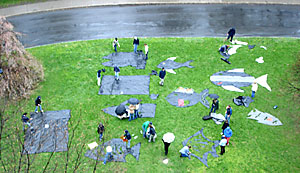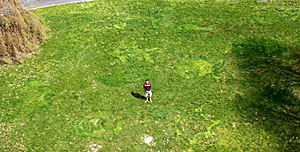 Living sculpture

Art of Horticulture students work on living sculpture projects at Dilmun Hill Student Organic Farm, adjacent to campus.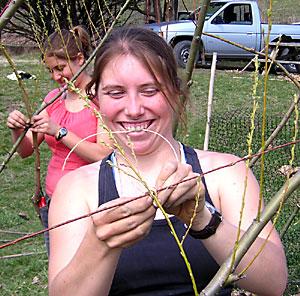 Grafting new branches into the dome started in 2005.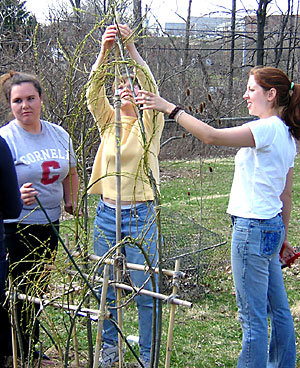 Adding new wood to chair started in 2005.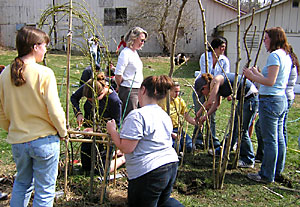 A new loveseat goes up next to the chair.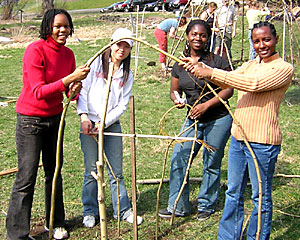 A new arch takes shape.
Woven branch class projects: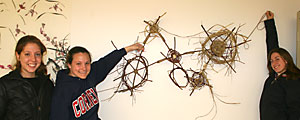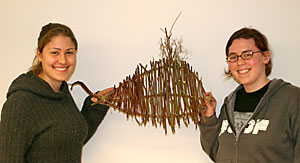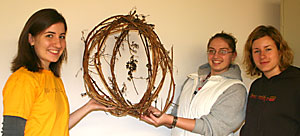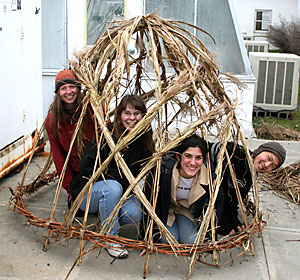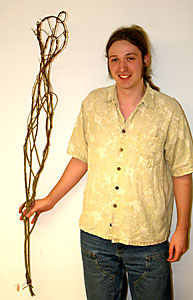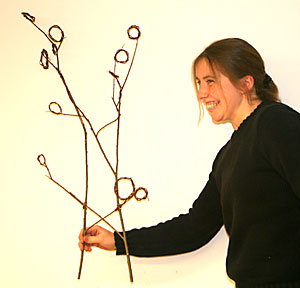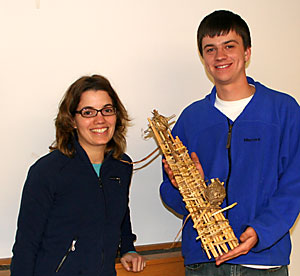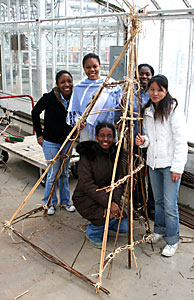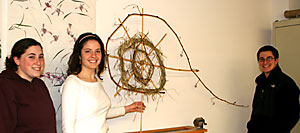 ---
Indigo dyeing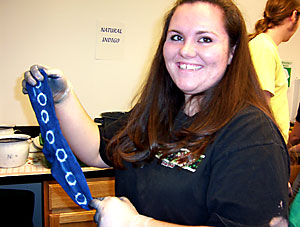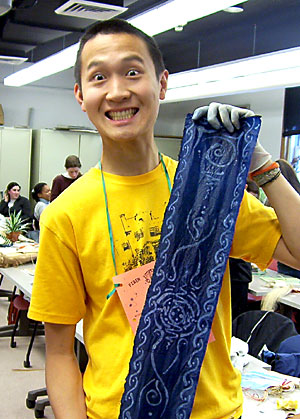 ---
Plant fiber activities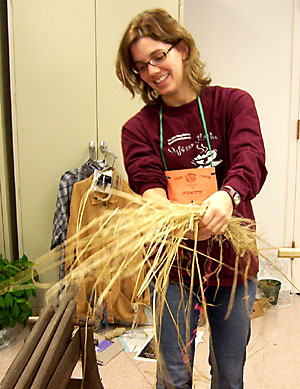 Scutching and breaking flax.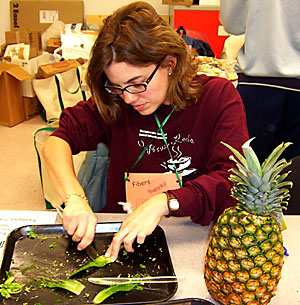 ---
Floral arranging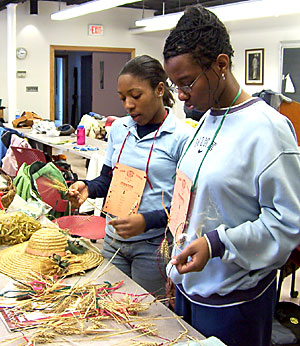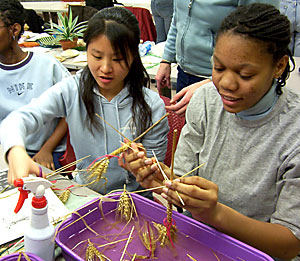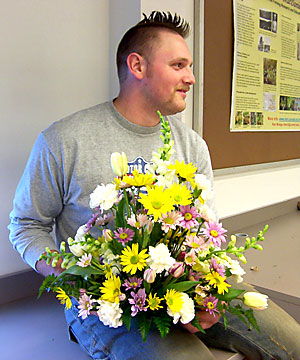 ---
Making plant medicine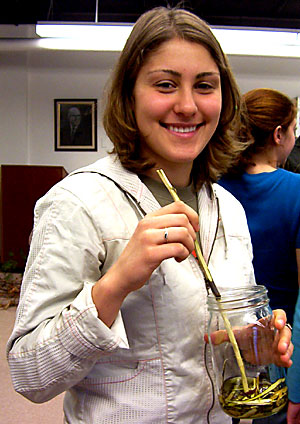 ---
The Art of Horticulture
Marcia Eames-Sheavly
Horticulture Section
me14@cornell.edu
15B Plant Science Building
Cornell University
Ithaca, NY 14853